This beard has been sentenced to be put behind bars. You can get the
backstory here
but the short version is this: Weev might be a dick, but prosecutors are the worst people on earth.
*Photo credit
pinguino
Have a spot of electronics with your beards. SparkFun does. You might remember this fine beard from such animated GIFs
as this one,
but the combo of new blinkylights and Sweet Beard apparel is even more fun.
Check out the SweetBeard Store
to get a shirt of your very own in several styles and colors.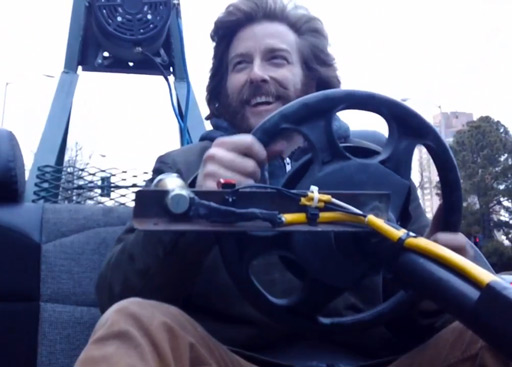 The Deconstruction
is over, but the project writeups are rolling in. Including this little gem from
North Street Labs
*. The only blades coming near these two guy's faces are of the propulsive variety. It's clear that we're living in a golden era of Makers. Makers of awesome things like electric propeller carts and beards.
*Virginia. Represent.