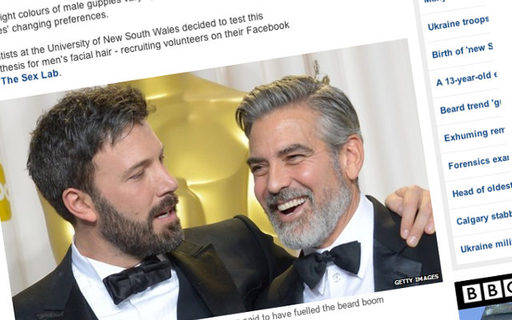 So long, posers.
That's all I have to say to any of the recently-shaven, trend-riding, otherwise hyphen-creating beard growers. Now scientists, British scientists at that -so you know they at the very least sound authoritative- have underscored what we already knew. The Brooklyn Beard won't work as intended. If you grew a beard because George Clooney grew one, you're too late to the beard party.
As fellow NoVa Perl-lovers, we here at SweetBeard are rather fond of
ThinkGeek
. Even after being acquired by Andover, they held on to their fun culture.